Post by waywardmonk on May 9, 2017 16:04:21 GMT -6
I've debated about whether or not to officially include some of the latter-year lines that are only very loosely related to early Mannix lines. I've come to the conclusion that I should officially list them and I'll refer to them as "Mannix"-related. Many collectors disagree on what is "Mannix" and what isn't. I will recap and update my opinion on the matter:
1) The original "Mannix" lines are MCT's 5" Top Warrior/OverTop Man, Monster Warriors, & Two Face Monster. The later 5.5" wrestler bodies are up-sized resculpts of these original molds. It is an injustice to refer to these as "Mannix" because it does not credit the originators for their genius knock-off work that started it all.
2) The only official Mannix figures in this thread are the IWC International Wrestling Champions figures. (Mannix did have a few other unrelated lines with their name on them however, including a line of Sungold body wrestlers!) I consider Mannix more of an importer/distributor, than a real brand.
3) The rest of the lines in this thread are referred to as "Mannix" (in quotes). Sniper Toys was the 1st super collector of these figures and dubbed them as such due to the common use of molds in the various lines. Since most of the lines have no brand affiliation except Mannix IWC wrestlers, the name "Mannix" stuck. Rocklord perpetuated this moniker when he purchased Sniper's collection and later sold them.
4) I have expanded what was previously considered "Mannix" by including the many 6" lines that use IWC wrestler head molds and/or early "Mannix" weapon molds. These all have bodies loosely based on Hasbro's Conan line from the 90's. Later lines have new weapon molds, but retain the original 6" bodies so they are included.
5) I include the Skeleton Fighter lines because they use early & late Mannix weapon molds and well, they're just cool
6) A few later 6" lines include both Conan-style bodies and also knights that use non-"Mannix" bootleg body molds (e.g. Galaxy Empire & Spawn). I have included these as officially "Mannix" because they are within the same lines as "Mannix" figures even though they share no molds in common.
7) I have decided to officially include "Mannix"-related lines that have all-new body molds and whose only loose link to previous lines are the reuse of later "Mannix" weapon molds.
Here's a couple "red-headed stepchildren of Mannix" ("Mannix"-related lines) that I've recently acquired (Thanks again to Skullbooska!)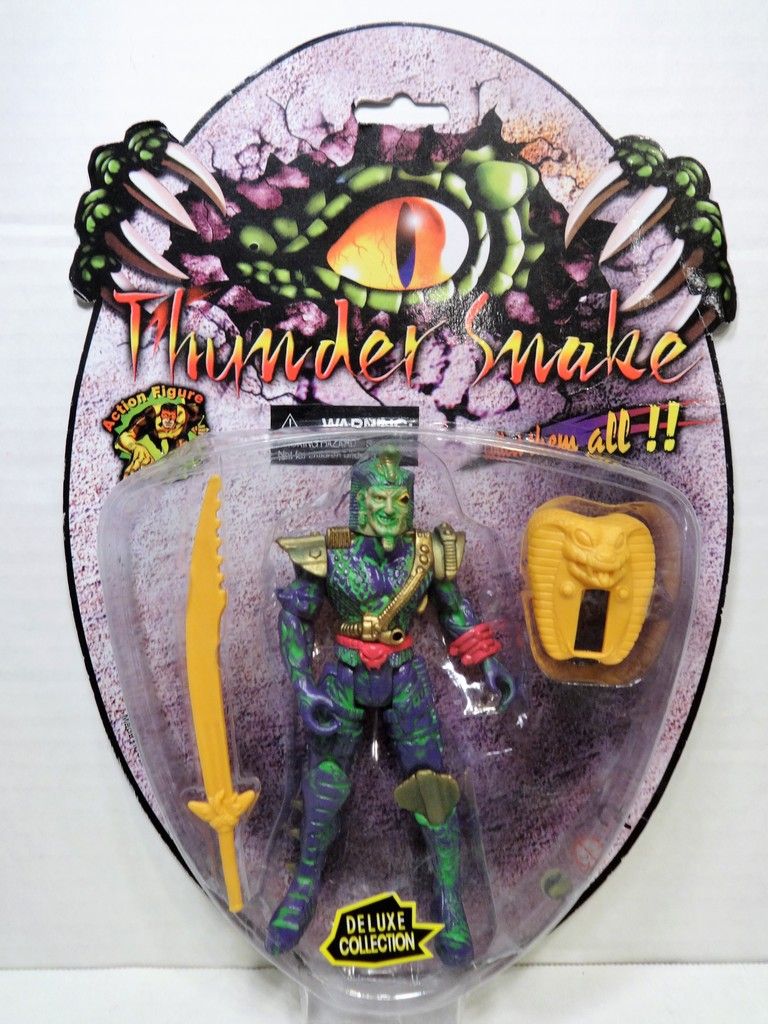 Thunder Snake
I believe there are four in this set. God knows what line or franchise they may be knocking off (perhaps Mummies Alive?), but they are kinda cool. The body is from Nuclear Spawn and the weapons are the same later "Mannix" bootlegs of Hasbro's Wrath Amon that I pointed out in my previous post.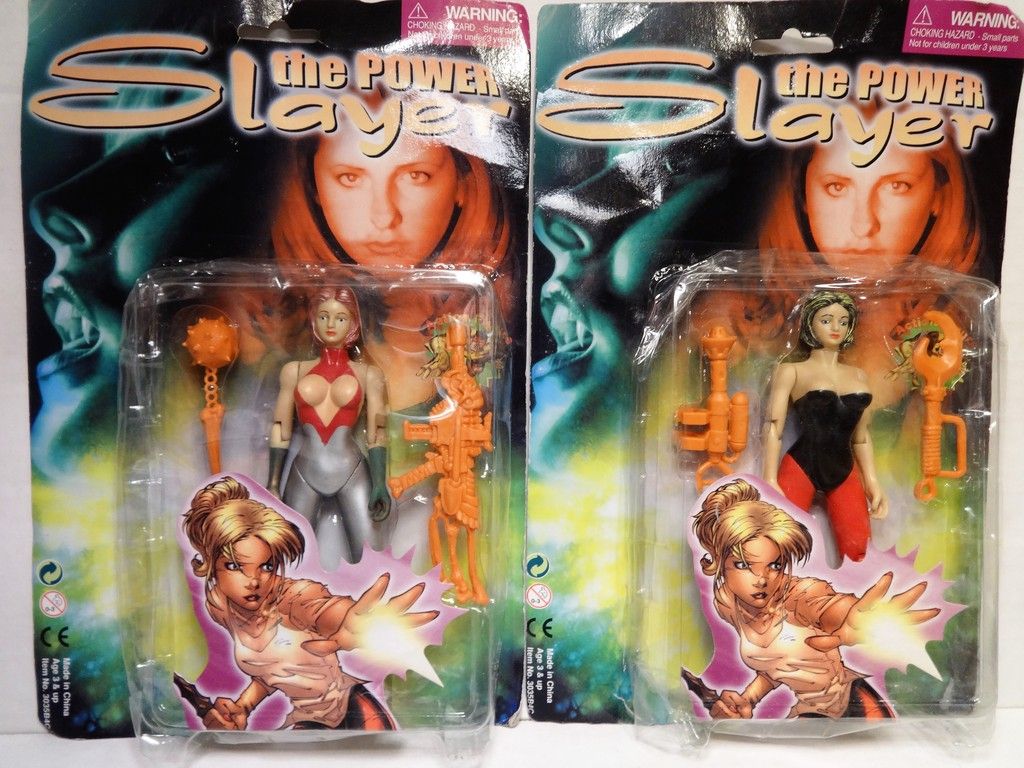 The Power Slayer
Clearly a knock-off of Clayburn Moore's Buffy line from 1999. I believe there are also 4 in this line, all with same heads/bodies just painted different. They all use later "Mannix" weapon molds (which were bootlegs of weapons from Skeleton Warriors, Power Rangers, Spawn, et al).